BankDirect is partnering with American Airlines to offer as much as 21,000 AAdvantage Miles to new and current AAdvantage members. You will receive the first 1,000 bonus miles by opening either a BankDirect Mileage Checking or Mileage Money Market Account. The following 10,000 bonus miles are earned by creating direct deposit via your employer. Earn 5,000 miles for using BankDirect's bill pay service and another 5,000 miles for using your BankDirect Visa CheckCard. By peforming the four steps above, you can easily obtain a total of 21,000 bonus AAdvantage Miles. You'll need an additional 4,000 miles to have a total of 25K miles in order to get a free flight ticket. Browse the list below for more ways to earn bonus miles with BankDirect.
Extra Ways to Earn Bonus Miles:
Earn 1,000 miles for every $100,000 in initial deposit, up to $500,000, per household.
Earn 1,000 miles for referring a friend when they open a Mileage Checking account.
Earn 100 miles per month for every $1,000 of the monthly average collected balance in your Mileage Checking Account up to the first $200,000 on deposit. For monthly average collected balances over $200,000, earn 25 miles per $1,000 for all balances over the first $200,000 on deposit.
Earn 1,000 miles for every $1,000 invested in a two-year Mileage CD purchase up to $200,000. Additionally, earn 25 miles per $1,000 invested over $200,000.
Realize that BankDirect is an FDIC insured, internet-only bank without any physical branches. For those who are already or want to become an AAdvantage member, you may want to consider opening an account with BankDirect. Members can easily earn 10,000 AAdvantage miles each year with a Mileage Checking Account and 50,000 miles with the purchase of a single Mileage CD. Just remember, you will need keep a balance with a minimum of $2,500 in your account to avoid the monthly $15 fee. Otherwise, this deal seems pretty good considering you're getting free miles for doing something that you have to maintain anyway like a bank account. Don't wait any longer and apply today!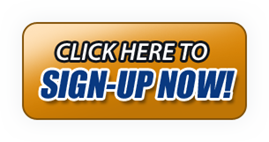 For more bank bonus offers, click here!