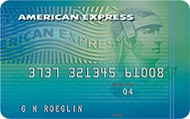 American Express and Costco have teamed up to offer the TrueEarnings® Card from Costco and American Express that allows you to earn cash back everywhere you make use of your credit card, making every eligible purchase an opportunity to save. As a cardholder, you get 3% cash back for annual gasoline purchases of up to $4,000 (1% thereafter), 2% cashback for restaurants and travel, and 1% on the rest, including Costco naturally. Earning and tracking rewards are easy since your card issues a cash reward coupon annually that you may redeem at any Costco warehouse for merchandise or cash. Provided that you have paid your Costco membership, there is no annual fee for your TrueEarnings card, allowing you to benefit from the exceptional American Express customer service and card benefits. Also, if you apply now you will get a 0% introductory APR for 6 months.
Key Features:
3% cash back on gasoline at U.S. stand-alone gas stations, including at Costco, for purchases up to $4,000 per year (1% thereafter)
2% cash back at U.S. restaurants; 2% cash back on eligible travel purchases; 1% cash back on other purchases, including at Costco
Cash back is earned only on eligible purchases. You will receive your cash back in the form of an annual reward coupon
The Two-In-One Card: it's an American Express® Card and Costco membership card, with no annual fee for Costco members
Cardmembership offers benefits which include Purchase Protection* and Extended Warranty* ** Underwritten by AMEX Assurance Company
0% Introductory APR for 6 months with flexibility to pay over time
Terms and restrictions apply.
Along with great cash back opportunities, the TrueEarnings® Card from Costco and American Express gives perks on everything from travel to entertainment. Obtain the most competitive prices available when booking airfares, cruises, car rentals, and hotel accommodations when using American Express Online Travel. Moreover, you may enjoy exclusive access to the best seats to sporting events, family shows, and much more. With so many methods for getting cash back and benefits when using this credit card, why have you not applied for the TrueEarnings Card from Costco and American Express?

Disclaimers: This content is not provided or commissioned by American Express. Opinions expressed here are author's alone, not those of American Express, and have not been reviewed, approved or otherwise endorsed by American Express. This site may be compensated through American Express Affiliate Program.