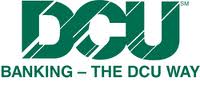 Direct Credit Union Financial (DCU) offers financial advising, insurance, and investment advice across the United States. They have branches in Massachusetts, New Hampshire, Colorado, and Georgia. DCU is currently focusing on assisting individuals with the rollover of an old IRA, 401(k), 403(b), 457, or TSA into an IRA account, and to sweeten the deal, they are offering a $75 DCU Visa Gift Card to new members who open one of those rollover accounts.
Membership is open to anyone. To become a member, you can join one of their partner associations for as little as $10. However, you do not need to continue your membership with those associations in order to remain a member of DCU. If you already live, work, worship, or attend school in one of DCU's designated partner communities, you are automatically eligible to join. To learn more about the application process and the details to join DCU, explore their "Join DCU" page on their website.
Remember, this is a limited time offer. The new account must be an IRA, 401(k), 403(b), 457, or TSA with an account opening value of equal to or greater than $25,000. You must mention DCU's web site offer in order to receive the $75 Visa Gift Card, and the gift card will be given no later than 45 days after the account is funded. There is a limit of one gift card per client. The offer is void where prohibited.
You can contact DCU Financial by visiting any of their branches or by calling (508) 263-6077 or (800) 328-8797, ext. 6077.

Check out more bank bonuses