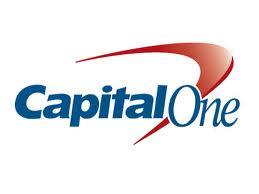 Capital One has rolled out a program that rewards money market account holders airline miles for the money they save with their account. Capital One is making is easy to earn rewards while saving! Earn 2,500 miles for simply opening your account and preparing for your financial future.
What does this account provide?
-Earn 1 mile for each $20 of your average balance for the month
-Get 2,500 bonus miles for opening your account with a deposit of $500 or more
-Transfer or share your miles with other eligible rewards accounts
There are no monthly fees or minimum balances that must be maintained. Your rewards miles will be credited to your account within 60 days after the end of each month. In order to receive the bonus miles for opening the account, this must be your first Capital One Rewards Money Market Account. When redeeming the reward miles, the customer will be responsible for all associated taxes, airport security charges, fuel surcharges and other usage fees required for travel. Additionally, the number of miles needed to redeem for non-air travel may vary and may change at any time. The money market account must be open and in good standing (not overdrawn) to redeem Capital One rewards. There is a limit of one open Rewards Money Market account per customer.
Take advantage of this opportunity today and start preparing for your next vacation!

Check out additional bank bonuses