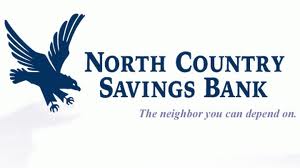 North Country Savings Bank is now giving customers the opportunity to earn 1.50% APY! This offer is available to those who open a new Advantage checking account and meet the bank's simple monthly requirements. With your new Advantage account, you will earn 1.50% APY on account balances up to $50,000 and 0.75% APY on account balances of $50,000 or more. When you meet the monthly requirements, you'll also receive a refund of up to $25 per month for your ATM fees.
When you open a new Advantage Checking Account, you'll also receive a free MasterCard debit card, free online bill pay, free online banking, and you can sign up for overdraft protection. Advantage Checking Accounts have no minimum balance requirements and no monthly service charges. This offer is only available for personal accounts. Minimum initial deposit required to open an account is $25.
Monthly Qualifications:
Make 10 purchases with your MasterCard debit card
Set up 1 monthly direct deposit or authorize 1 automatic payment from your account
Enroll to receive monthly electronic statements
If you fail to meet the qualifications one month, you will still receive free checking and will earn 0.15% APY on your account balance. When you meet the qualifications again, you will start to receive 1.50% APY and ATM fee refunds again. Don't waste any time — sign up for your Advantage checking account! Start earning more with one of the nation's highest yields!

Find the best bank bonuses available to you!