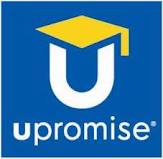 Sallie Mae's UPromise program is offering cash back and cash rewards for shopping online and shopping with partner stores. To start earning rewards and cash back, simply visit the UPromise website and sign up. Remember, tt's free to join! With your earnings, you can invest in a high-yield savings accounts or tax-deferred 529 plan, pay down the balance on a loan, or simply receive a check in the mail.
Earn up to 25% back when you shop at some of the UPromise partner stores, such as Walmart.com, BestBuy.com, and DisneyStore.com. Earn up to 8% back when dining at partner restaurants across the country. On top of those, earn more cash back and cash rewards when you shop at certain grocery stores, purchase gas, rent or buy a car, or shop at other participating stores!
Becoming a UPromise member is easy and it only takes a few minutes to sign up. UPromise partner stores have given away over $600 million to UPromise members, so don't let any more time slip by. Hurry and visit the UPromise website to become a member and start earning money for your purchases today!