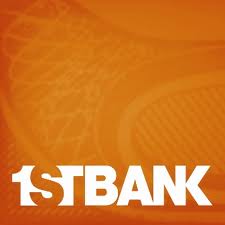 FirstBank is offering a $50 bonus in select locations for those who open a CollegeInvest Smart Choice 529 Savings Account. This offer is available to those who live in certain areas of Arizona, California, and Colorado. This savings plan will help students save up and develop a habit of saving, regardless of the amount that they are able to save. It's a win-win situation for both parties!
Terms and conditions:
Minimum opening deposit of $50
A required monthly automatic transfer of at least $1 into the FirstBank College Savings account
Transfers must occur for 6 consecutive months
Limit of 1 gift per beneficiary
Account can be a 1-year time savings account or a money market savings account
FirstBank College Savings accounts do not have a minimum balance. The $50 bonus will be paid at account opening. Don't waste any time when it comes to your savings plan — get your bonus today!

Business Gold Rewards Card from American Express 50,000 Bonus Points

The New Business Gold Rewards Card® from American Express OPEN offers 50,000 Membership Rewards bonus points after you spend $10,000 in the first 5 months. That's about $2K per month in spending. The 50,000 points may be redeemed for 50,000 frequent flier miles, enough for 2 flight tickets or $500 in gift cards. There is no annual fee for the first year, a savings of $175.