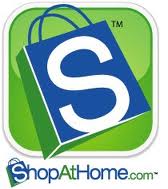 ShotAtHome.com is offering great discounts and cash back rewards for the holiday season! This site, aimed at helping consumers save money and get the most cash back for their purchases, is partnered with over 3,000 stores. This will help maximize your shopping experience and get you the best discounts, as well as put the most money back in your pockets!
Membership with ShopAtHome.com is completely free and only takes a couple of minutes to set up. After you make purchases through their site, ShopAtHome will offer you as much as 35% cash back on your purchases! You will be paid via rebate check and can receive a check up to 12 times in a year.
You can also receive free samples, free catalogs, discounts on prescriptions, and enter to win various contests and prizes from ShopAtHome. For a full list of benefits, as well as terms and conditions, visit the ShopAtHome.com website.You can make purchases on their site using an accepted credit card.