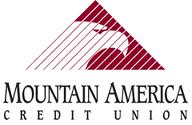 Mountain Area Credit Union (MACU) is offering a $125 bonus for customers who open a new checking account. Simply open an account, set up a direct deposit, and sign up for electronic statements to receive your bonus today! There are a couple of checking account options based on whether or not you would like personalize your account options. If you are looking for an account with rewards, check out the MyStyle account. If you are looking for something more basic, look at the MyFree checking account. There is no deadline currently listed on this promotion, but it is "for a limited time", so hurry in to your local MACU branch today!
Terms & Conditions:
New accounts must be opened at a branch location using the MACU promotional flyer
New customers must sign up for e-statements when opening their new checking account
Monthly direct deposit must be set up within 60 days of account opening
The $125 bonus will be credited to your account within 30 days of completing e-statement signup and completion of your first direct deposit
Accounts must remain open for at least 6 months after the date that the bonus is credited to your account
You must be a MACU member to be eligible for this bonus
MACU branches are located in Arizona, New Mexico, Nevada, and Utah
Remember, this is a limited time offer. Don't allow this opportunity to pass you up. Print off the MACU promotional flyer and hurry in to your local MACU branch to sign up for your new checking account. Get your bonus today!

Find other great bank bonuses in your area!
Chase Freedom Visa $200 Cash Bonus

Chase Freedom Visa Card offers a $200 bonus after $500 in purchases within the first 3 months. This promotional bonus doesn't come often so apply today before it ends. In addition, you will earn 5% cash back on categories such as gas, groceries, department stores, travel, etc. The categories change every 3 months with 5% cash back up to $1,500 in purchases each quarter. You'll get 1% cash back on everything else with no minimum purchase or rebate caps.