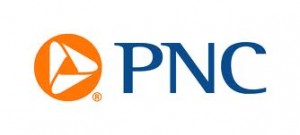 PNC Bank has rolled out an offer to new customers that will give them the chance to earn a $100 bonus. When new customers open a qualified account and make a few deposits and purchases, they will receive a bonus of $75. On top of that, when they use their account to pay bills online, they will receive another $25 bonus. Simply open an account, do some banking with PNC, and pay some bills online. This offer ends on October 22, 2011, and is available in the following states: DC, DE, FL, IL, IN, KY, MD, MI, MO, NJ, OH, PA, VA, and WI.
Terms and Conditions:
Sign up for a PNC Personal Checking Account
Sign up for a PNC Bank Visa® Check Card
Make a qualifying direct deposit
Make 10 purchases with your Check Card within 60 days of account opening
Use PNC Online Bill Pay to complete 5 payments within 60 days of account opening
Your account must remain open to receive your bonus. All bonuses are credited to your account within 60 days of the time that all conditions have been met. Anyone can take advantage of this opportunity! Visit PNC Bank today!

Find more bank bonuses available in your area