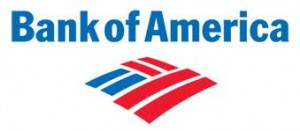 Bank of America is rolling out another incentive program. The bank will be rewarding customers with a $25 bonus when one of their referrals opens a new checking account! On top of that, those new customers will also receive a $25 bonus. It's a win-win for both parties! It's simple to refer someone. All you need to do is prepare a referral form, have your referral submit it at the time of opening the account, and meet the opening deposit requirements.
It's important to remember the terms and conditions of the program:
-You must be an existing Bank of America customer
-There is a $125 minimum opening deposit for the new account
-The new account holder must make at least 1 purchase in the first 30 days using their debit card
-The offer expires on January 31, 2012
-You are ineligible if you are a Bank of America associate or if you were/are a signer on a Bank of America Consumer, Student, or Small Business account in the past 6 months
You can expect to receive your bonus within about 90 days of fulfillment of the terms and conditions for the new account. The bonus will paid out either through a credit to your account or via check.
There's still time to qualify for your bonus!


Other great bank bonuses are also still available