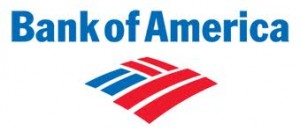 Concerned about your identity and sensitive information when banking online? Someone is here to help! Bank of America is offering free McAfee internet security for 12 months for existing Bank of America customers. This is a $69.99 value that is completely free when you log in to your online banking account and create a free McAfee user account.
How do I get this free McAfee Internet Security?
–Log in to Bank of America using your online banking ID
-After being redirected to the McAfee site, create a McAfee username and password
-Enter registration and billing information (you will not be billed for a subscription; it will simply be kept on file for future billing if you decide to purchase the program after 12 months)
When your 12-month trial offer expires, McAfee will automatically enroll you for an additional year of protection for $34.98 — 50% off the original price. You will be notified prior to the automatic renewal and will have the option to cancel your renewal.
There are a few things to note when reviewing this offer. Bank of America customers who currently have a McAfee subscription are not eligible for this offer. Bank of America reserves the right to modify or terminate this offer. Additionally, the minimum deposit required to open a new personal checking account will not change. No minimum balance is required to receive this offer. This is a simple process and it's a great opportunity to get free protection from Bank of America and McAfee!

Other great bank bonuses still available!