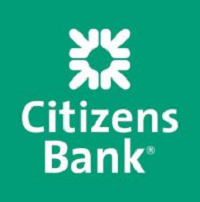 Citizens Bank is offering a chance to earn up to a $250 gift card for residence of Connecticut, Delaware, Massachusetts, New Hampshire, New Jersey, New York, Pennsylvania, Rhode Island and Vermont. It's a free savings program to encourage account holders to reach their financial goals! GoalTrack Savings offers easy ways and features to make savings easy including automatic transfers, an easy way to review your account activity, and potential bonuses all to help you reach your savings goal. Enroll today, and get started on your goal! 

How To Earn Citizens Bank $250 Bonus:
Select an existing eligible savings account or open a new account
Enroll in GoalTrack Savings account.
Set up automatic transfers and track your progress.
Citizens Bank Promotion Summary:
Account Type: Citizens bank GoalTrack Savings Account
Maximum Bonus: $250
Availability: CT, DE, IL, IN, KY, MA, MI, NH, NJ, NY, OH, PA, RI, & VT
Expiration Date: None
Hard/Soft Pull: Apply in local branch for soft pull, apply online for hard pull
Direct Deposit Requirement: None
Additional Requirements: This is a savings acount based on interest, meaning bonus will depend on recurring monthly deposits
Monthly Fee: None
Early Termination Fee: None
Fine Print & Bonus Terms:
The minimum monthly deposit you must make will vary based on the amount and length of time of your savings plan.
However, to be bonus eligible you must save a minimum of $25 for 8 months up to a maximum of $400 per month for 36 months.
 You may miss one minimum monthly deposit during the Savings Period beginning the calendar month
If you do not make the missing minimum monthly deposit you will no longer be eligible for a Bonus. •
If in a calendar month your pre-existing balance is less than that at the account opening you must cure the shortfall by the end of the following month.
 You may make withdrawals from your GoalTrack Savings account, provided that you meet your Minimum Required Balance.
If you do not meet a Minimum Required Balance because of withdrawals or otherwise, you may deposit funds to make up the shortfall by the last calendar day of the following month.
Final Analysis:
Take advantage of Citizens Bank for $250 Bonus offers! Citizens Bank allows you to save more with exceptional savings features, to programs targetted for your money saving goals, Citizens Bank has you covered on all your saving needs. I recommend that anyone who qualifies for the bonus,should stay with citizen bank for 36 months to receive a maximum bonus of $250! I recommend this promotion to all college students, because saving money is just as important as spending money! Don't forget to see our complete list of Banking Promotions for all your banking requisites!