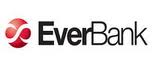 EverBank is offering a $60 bonus for customers who open a new Yield Pledge checking account. This account has no monthly account fee, no debit card fee, and no ATM fees. This provides an incentive not only for customers to open a new account but could also help lure customers away from larger banks that are increasing the service fees for their accounts.
Terms & Conditions of the account:
Must be an individual or joint account
Minimum opening deposit of $1,500
Account must be opened by November 30, 2011
Account must be opened through February 29, 2012
Maintain an average daily balance of $1,500 in December 2011 and January 2012
Must sign up for direct deposit and deposit at least $500 into account by January 2012
Once you fulfill these requirements, you will receive your $60 bonus! All bonuses will be paid no later than February 29, 2012. This account also offers several other perks to customers. You'll receive free online and mobile banking and be able to make deposits from home. Additionally, you are also eligible to be reimbursed for non-EverBank ATM fees each month if you maintain an average daily balance of $5,000.
Don't waste any more time. Hurry over to your closest EverBank location or sign up online today to receive your bonus!

Learn about more bank bonuses in your area!
Business Gold Rewards Card from American Express 50,000 Bonus Points

The New Business Gold Rewards Card® from American Express OPEN offers 50,000 Membership Rewards bonus points after you spend $10,000 in the first 5 months. That's about $2K per month in spending. The 50,000 points may be redeemed for 50,000 frequent flier miles, enough for 2 flight tickets or $500 in gift cards. There is no annual fee for the first year, a savings of $175.