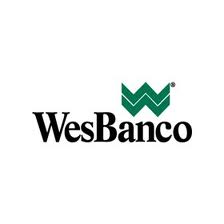 Would you like to get paid for making everyday purchases? Now you have the opportunity to do so when banking with WesBanco. WesBanco is offering up to $100 in bonuses to new personal checking account customers who make it a practice to use their debit card. With this new offer, you will receive a bonus for the amount of times you use your new card and can receive as much as $100.
For 10 purchases, you will receive $50.
For 30 purchases, you will receive $75.
For 50 purchases, you will receive $100.
Eligible purchases must be made within the first 90 days of account opening. This offer is only available in Ohio, West Virginia, and Pennsylvania and is only valid until November 21, 2011. To get started, visit WesBanco's website and apply to open a personal checking account. The minimum balance to open a personal checking account is $50. Customers with a current checking account are not eligible to receive any of these bonuses. Those customers that have received a bonus for opening a new account opening or for using a debit card with any previous accounts are also ineligible to receive a bonus. Additionally, employees are not eligible for these bonuses.

More bank bonuses available in your area